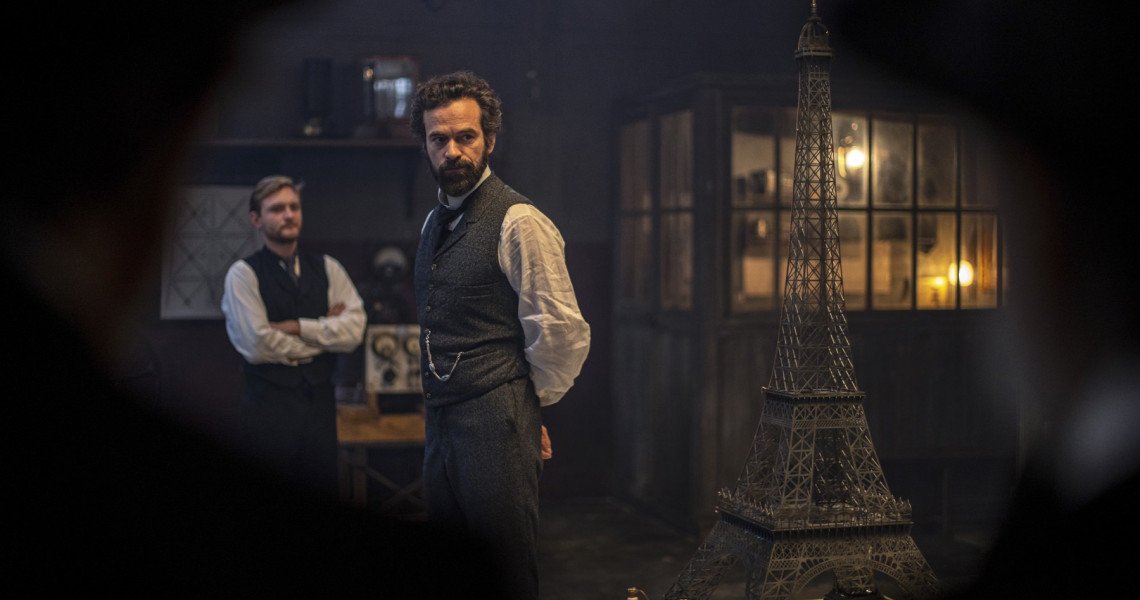 EIFFEL
Feature films

Drama

Historical

Romance

English subtitles

Martin BOURBOULON
109'
/ approved for all audiences
"The actor Romain Duris is a chameleon and therefore he was the obvious choice to play Eiffel. I did not consider any other actor, nor did any other actor read the script". Martin Bourboulon, Director
 
The story as seen by Martin Bourboulon
It is a passionate love story which takes place during the construction of the Eiffel Tower. Gustave reconnects with his first love at the same time as he is offered to participate in the Paris Exposition Universelle. Initially he refuses to participate. The movie shows how he changes his mind and how he finally finds the internal strength needed to build the Eiffel Tower.

Director's notes: excerpt
" I grew up in Paris and the Eiffel Tower is a monument I passed with some indifference . All of a sudden this story piqued my interest . One of the incentives and reasons behind the movie was to perceive the Eiffel Tower as never before. I find amazing that a film can change our vison of a monument which is so familiar. It is amusing that when the film starts,  we know that Gustave Eiffel will succeed, that he will tighten the last screw on the tower. It is like the Titanic, we know that the boat will sink but the suspense remains. I think we have been able to create that suspense. The technical achievement of the construction of the building was a challenge in the movie and we honor the creators, the engineers and all who have built the most visited monument of Paris. "
Screenings
Tue 29 March

19:00 - 20:19

DGA New York Theater
Direction
Martin BOURBOULON.
Cast
Romain DURIS, Emma MACKEY, Pierre DELADONCHAMPS, Alexandre STEIGER, Armande BOULANGER and Bruno RAFFAELLI.
Screenplay
Caroline BONGRAND, Thomas BIDEGAIN and Martin BOURBOULON
Natalie Carter, Martin Brossollet.
Cinematographer
Matias BOUCARD.
Editor
Valérie DESEINE.
Music
Alexandre DESPLAT.
Sound
David RIT.
Production
VVZ Productions and Pathé Films.