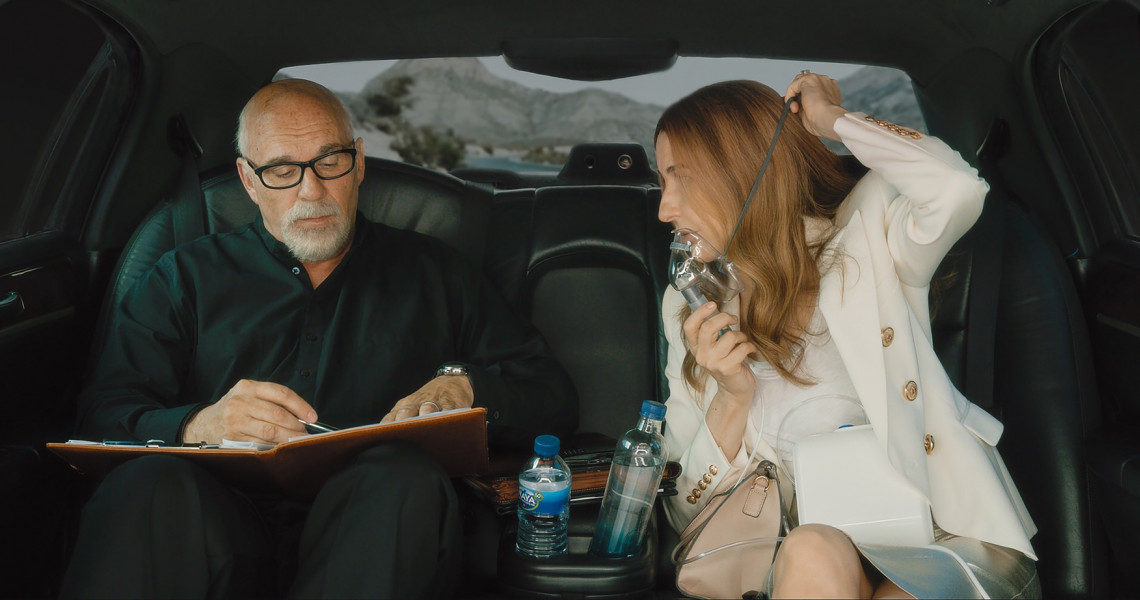 ALINE
Feature films

Drama

Comedy

Romance

English subtitles

US premiere

Pre-Festival

Valérie LEMERCIER
123'
/ approved for all audiences
"There are not many women who can fill up the Stade de France. It is Aline they come to hear and see. It is wild to leave the stage and know that 80,000 people came to see you". Valerie Lemercier, director
The Story as seen by Valérie Lemercier
The story is inspired by the life of Céline Dion. The names of the characters and other facts are fictional.  I hope the movie remains true to her spirit; not wanting to betray her, nor mock her, nor hurt the essence of whom she is.  It is a tribute to her, to Quebec, to her life and to her love for René. Actually, It is their love story. Early in Aline's career she became an important part of René's life when he was going through a difficult time.

Director's notes: excerpt
 
« Without knowing her, I was a fan of her voice and her songs. I read and still continue to learn everything I can about her. I never tire of the subject. She is very inspiring, funny, never boring and she transforms everything into a show. She is someone who has a lot of courage, works hard and also was lucky.
Céline is very intense, authentic and totally invested in her songs. Therefore I needed to be 2000% invested in the movie. Obviously it is not my voice. Victoria Sio sings remarkably all the songs in the film.
Céline has not seen the movie yet. Those who know her recognize the love I have for her and the subtleties about her I was able to capture. But if I were she, I probably would also take my time before watching the film. It is after all about a large part of her life. But I do hope she sees the film one day. 
Screenings
Sun 3 April

19:00 - 21:03

DGA New York Theater
| | |
| --- | --- |
| | |
| Direction | Valérie LEMERCIER. |
| Cast | Valérie LEMERCIER, Sylvain MARCEL, Danielle FICHAUD, Roc LAFORTUNE and Victoria SIO. |
| Screenplay | Valérie LEMERCIER and Brigitte BUC. |
| Cinematographer | Laurent DAILLAND. |
| Editor | Jean-François ELIE. |
| Music | Pascal MAYER. |
| Production | Rectangle Productions and Gaumont. |