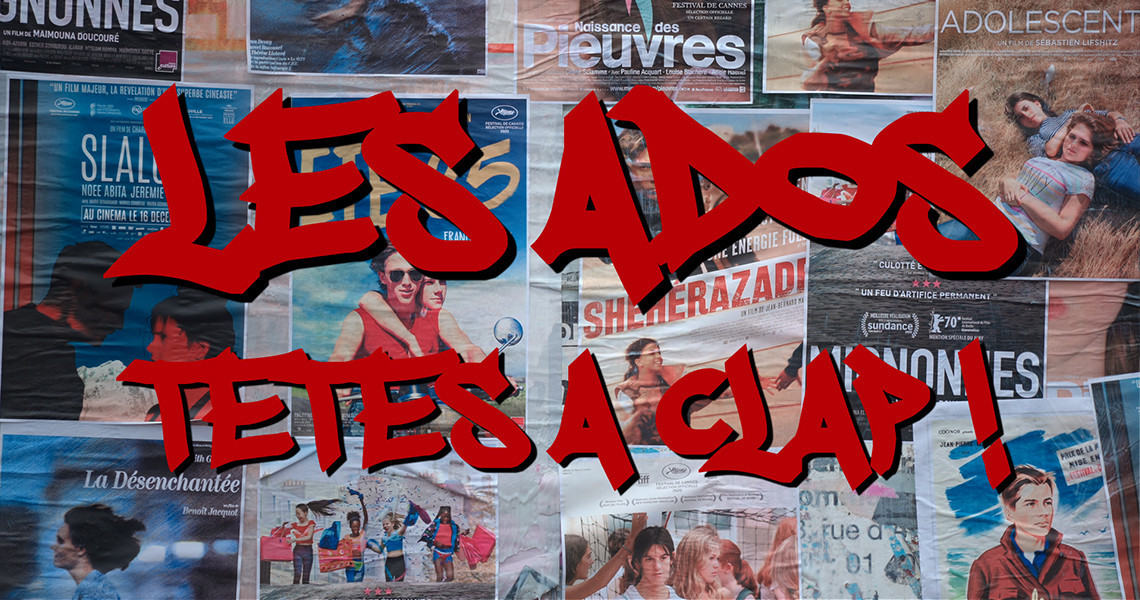 LES ADOS, TÊTES À CLAP !
Feature films

Documentaries

Family

English subtitles

Patrick FABRE
52'
/ approved for all audiences
"Adolescents have access to fifty channels, TV series, a telephone, and therefore the entire world. It is difficult to watch it all at the same time". Patrick Fabre, Director
 
The Story as seen by Patrick Fabre
The documentary portrays adolescents in French movies. From "Diabolo Menthe" in the 70's to today's "Slalom", "Mignones" or "Seize Printemps", many films have covered the subject and allowed us to measure the evolution of society and the behavior of teens. In fact it has become a cinematic "genre" with classic movies such as La Boom, Le Peril jeune or LOL.
For this documentary I filmed directors, actresses , actors and today's adolescents. It is somewhat nostalgic because it is about lost youth
 
Director's notes: excerpt
« Initially, it was very nostalgic because I knew that I was going to get testimonies from people my own age and that we would focus on the past. I thought it was a shame not to feature adolescents so I included them in the film as a way to get to know today's youth. There is a gap between our two generations. When I was young, I always felt that I was late in appreciating the culture of the moment and now I realize that teenagers are way ahead on so many issues. However, there are some issues and experiences they discard and it is a shame. For instance, teens today do not go to the movies. This film is a portrait of France. Fifty years of its history as seen through the adolescent experience."
Director
Patrick FABRE.
Cast
Cédric KLAPISCH, Diane KURYS, Sébastien LIFSHITZ, Benjamin VOISIN, Dominique BESNEHARD, Lisa AZUELOS, Marie GILLAIN, Cédric KAHN, Maïmouna DOUCOURÉ and Charlène FAVIER.
Screenplay
Patrick FABRE
Patrick Fabre.
Music
Alexis RAULT.
Production
Mon Voisin Productions.